About Us

We, Metal-Tech Engineers, are a prominent destination for availing a wide range of carbon steel and metal alloy products like fittings, flanges, bars, butt-weld fittings, etc. We are a trusted manufacturer, supplier and exporter of Buttweld Fitting, Forged Fittings, Steel Flanges, Inconel Flanges, Monel Fittings, Nickel Flanges. We are also an importer, stockist & dealers of Hexagonal Bars. The range of products offered by us are available in different technical specifications, dimensions, various grades of carbon steel and metal alloys. Such an extensive array makes us capable of efficiently meeting variegated demands of our esteemed customers. With the support of a team of dynamic professionals including engineers having experience in design, manufacturing, quality control and research & development, we are confident of offering products par excellence.

Since the birth of our company, we have been successfully supplying our products to chemical, fertilizer and petrochemical industries, sugar & distillations plants, pumps & valve manufacturers, engineering, electrical & cement industries for their new projects, project expansion and routine maintenance work. While processing the demands of our diversified clientele, we make sure that the offered products never fail to match the exact requirements of clients. For maintaining excellent product standards, our company has been honoured with many certifications "prominent among them is ISO 9001:2000 awarded by ICS Registrars Ltd., West Midlands (UK).

While quality of products has been a major thrust area at Metal-Tech Engineers, customer satisfaction has assumed central importance in policy-making. Our policies are directed towards achieving complete customer satisfaction through a total solution approach intended at thoroughly understanding customers needs prior to delivering products. To meet our policy objectives, we especially take care of delivery schedules, good stock of products to feed urgent requirements of customers, price quotations and logistics besides post sales support. With a focus on providing world class products and services, we are hopeful of a long and mutually beneficial business association with our clients. Get in touch with us for all your requirements of aforementioned products!

Quality Policy

Being an ISO 9001:2000 certified organization, we pay utmost heed to quality of products. Our quality policy is aimed at supplying flawless products to the customers thereby achieving total customer satisfaction.

We follow a comprehensive quality control system whereby each product is subjected to thorough analysis on certain parameters. The tests are conducted under the strict supervision of in-house quality experts. The policy entails that all the products shall go through:

Chemical analysis: Compositions analysis of chemical performed to assure desirable chemical standards.

Atmospheric pressure and hydraulic test: It is proven to exert pressure on tubes in succession under the required pressure value for no less than 5 seconds; no leakage should take place. General hydraulic pressure of value is 2.45Mpa and atmospheric pressure is P-0.59 Mpa.

Corrosion test: Test for corrosion resistivity is carried out to analyze corrosion-resistance strength of tubes in compliance with the standards set or jointly approved corrosion measures; no likelihood for intercrystalline corrosion that should happen.

Technical performances test: This includes flattening test, tensile test, impact test, flaring test, hardness test, metallographic test, bending test, nondestructive inspection (eddy current test, X ray test and ultrasonic test).

However, for the complete satisfaction of our customers, we also facilitate Third Party Inspections.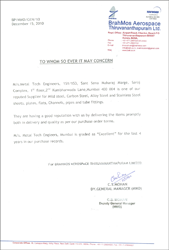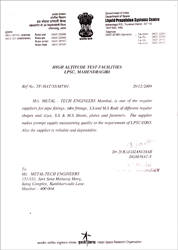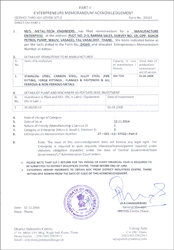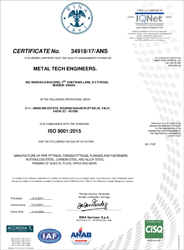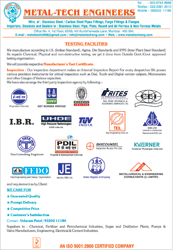 Read More